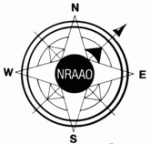 Dear Colleagues!
We would like to invite you to register for the 2021 NRAAO/NHAAO Conference from May 23 through May 26, 2021 with our Opening Awards Breakfast and Business Meeting Kickoff Monday morning May 24.
To ease your 2021 municipal budgets, this virtual conference represents a terrific opportunity for you to obtain multiple ongoing education credits at a great value! Remember there are no travel or lodging expenses this year, just sign up, tune in, sit back, relax (not too much now) and learn!
This will not be just a plug in and play; there will be several live sessions at this conference, and there will be many live raffle drawings. Do not be concerned if there is a conflict between what sessions you would like to participate in, because as a registrant you will be able to watch and receive education credits for up to three months after the end of the conference! To receive credit for those sessions you'll need to complete a survey at the end, but if you attend all available sessions you will obtain more credits than if you attended in person!
As presidents of the NRAAO and NHAAO we want you all here with us so very much, but since we just cannot we want to present you with as much value as we can though our education agenda, and we hope you will join us for a virtual experience and make this year's conference a big success! So come join us for the New Not-So-Normal with President Norm and the rest of New Hampshire!
Warm Regards,
Norm Bernaiche, President, Northeast Regional Association of Assessing Officers
Marti Noel, President, New Hampshire Association of Assessing Officials