Candidates
---
President-Elect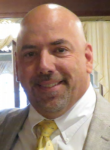 Thomas DeNoto, CCMA II, Assessor, Bristol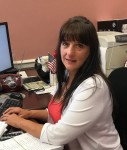 Melinda Fonda, CCMA II, Assessor, Stratford
---
Secretary
Pamela Deziel, CCMA II, Assessor, Wolcott
---
Treasurer
Lawrence LaBarbera, CCMA II, Assessor, Windsor
---
Click here for an Election Flyer and a list of the Committee Members
The election of officers occur in even-numbered years. The schedule is as follows:
Last Friday of July:  The Deadline for write-in candidates to declare candidacy to Elections Committee Chair.
1st Monday of August:  Election Committee provides a ballot to all voting members with a slate of candidates.  
Voting begins the first Monday in August and ends on the 2nd Friday in September (September 14, 2018).