June 4th to June 9th, 2017
The Assessors School registration site is now live at: www.regonline.com/assessors2017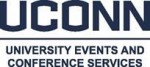 Nathan Hale Inn Reservations are now open.
Reservations may be also be made by phone by requesting CAAO Assessors School 2017.
Phone: (860) 427-7888
On-line or phone reservation GROUP Code is: CAAO
Reservations are based on a 5 night minimum up until Sunday May 21, 2017 (14 days prior to arrival).  Multiple reservations booked under the same guest name will need to be updated to reflect the name of the individual guests who will be staying in each room. This can be done at the guest's convenience no less than 2 weeks prior to arrival by contacting the Front Desk.
Starting on Monday, May 22, 2017 CAAO guests can start calling the hotel and make individual nights reservations based on hotel availability.
Any questions about payment or tax exemption can be directed to Melissa Balderelli at melissa.balderelli@interstatehotels.com
Cancellation/Payment/Refunds Information:
Thursday May 4, 2017 is the group cutoff date for all credit card authorization forms, checks and tax exemption forms. It is also the cutoff date for the guests to cancel their room reservations for no cancellation penalty and refund if they prepaid.
If check payment & tax exemption forms are not received by or on Thursday May 4, 2017, then on Friday May 5, 2017 all reservations will be charged for full payment with the form of guarantee with in the reservation.
Cancellation:  If guest cancels their room after Friday May 5, 2017 guest will not be refunded & is 100% responsible for all room & tax charges.
The hotel will follow by all deadlines and will not make exceptions.
Guests who make their room reservations on Monday May 22, 2017 and onward will be charged for full room and tax for the dates they choose to stay at the time of the reservation. If the guest cancels the guest will not be refunded & is 100% responsible for all room & tax charges.
TAX FORMS:  All approved (signed/stamped by state of CT) CERT 112 or CERT 123 tax forms must be provided to the hotel by Thursday May 4, 2017.  All forms after this date will not be accepted. Tax reimbursement will be the responsibility of the guest to contact the state directly for tax refund.   Click here for Cert-112